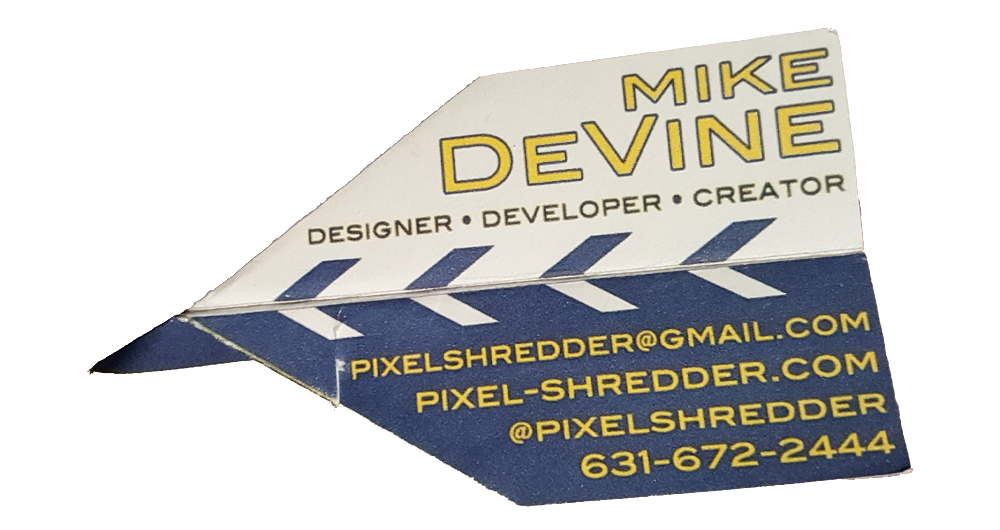 A business card that transforms into a paper airplane!
Background
Last spring, as part of my ridiculously long hunt for a job for after graduation, I decided to make myself a set of business cards to hand out along with my resumes at job fairs. I knew I wanted something that would stand out with recruiters, and reflect my personality.
After researching tons of crazy business cards, and coming across an origami-inspired business card from a local designer, I came up with a crazy new concept: a business card that doubles as a paper airplane.
Background, Part 2
Years of folding paper airplanes as a kid came in handy as I experimented with the best approach to my folding card, as I iterated my initial design. I knew I wanted my business card to be able to fold flat like a traditional 3 1/2" x 2", so it wouldn't be cumbersome for employers to deal with when in 'business card mode'. That required using thinner card stock with no gloss layer, and coming up with a folding mechanism to hold the wings of the plane in place while folded up.
For more info, check out my Behance page for this project.